Sustainable Wedding Venue in Devon, UK
Is it possible to have a beautiful wedding day that's also kind to the environment? Absolutely. Ash Barton is a sustainable wedding venue where you can source your own food, drink, decorations and flowers and go as green as you like.
Food and drink at your sustainable wedding
Speak to your wedding caterers about where they source their ingredients. Make your menu eco-friendly with locally sourced, Fairtrade and ethically produced ingredients. Or if you want to reduce the environmental impact even further, opt for a fully vegan wedding menu. Source your wine and beers from local craft breweries and wineries to reduce your carbon footprint. And choose a sustainable wedding cake made with Fairtrade and seasonal ingredients. Avoid plastic or one-use decorations like ribbons and choose something edible to have on top of the cake.
And remember to ask your caterers to wrap up any leftovers for the day after the wedding. Next day, just spread everything out in the kitchen and let guests who stayed over tuck in. If you still have any food left over, the Ash Barton chickens happily eat anything and love leftovers. That's why their eggs are so tasty.
Make your wedding flowers sustainable
If you want a sustainable wedding, think about your flowers and where they've come from. Choose locally sourced seasonal flowers rather than something exotic that's been transported miles. And ask your florist to avoid using floral foam or plastic.
Even better are potted flowers such as orchids or roses, or even little pots of herbs that your guests can take home and plant in the garden. Or why not pick flowers from our very own wildflower meadow and drop them into pretty jam jars, which can be recycled later or sent home with your guests.
Use sustainable wedding decorations
When it comes to sustainable wedding decorations, it's easier than ever to find eco-friendly options.
There are a number of sustainable alternatives to confetti that are kind to the environment, such as dried rose petals, dried lavender or wildflowers from the meadow. For your tables, choose materials such as hessian, hemp or pure linen which can be used again. Or think about hiring props, signs and vintage candlesticks rather than buying new. In our wood store, we have lots of bits of wood and pallets that can be used for signs too. Plus we have the famous Ash Barton goody cupboard. After each wedding, various bits and pieces are left behind including decorations and tablecloths. Help yourself to anything you find in there and recycle for your own big day.
Sustainable wedding venue
Ash Barton is a sustainable wedding venue. All our energy is sourced from a 200KW woodchip boiler and our solar panels supply all our own electricity. In fact, we feed electricity back to the grid. We also have two 7KW EV charging points for electric cars in the car park, which you're free to use.
You're welcome to use your own suppliers for your sustainable wedding. Or take a look at our list of recommended suppliers below.
All you need to know about Ash Barton:
Licensed for weddings and civil ceremonies
Reception/party capacity for 200 people
Indoor heated swimming pool
Pets welcome (in our stables)
Exclusivity guaranteed
Sleeps 35+ residential guests
Fully equipped games barn
BBQ, fire pit & patios with garden chairs
Over a mile to the nearest neighbour
No curfew, no corkage
I am super jealous of those who are still to have their weddings! You are all so lucky and have really chosen the best place to have your day. Ash Barton, you were the best! Simon and Henry, thank you so much!

Ella and Paul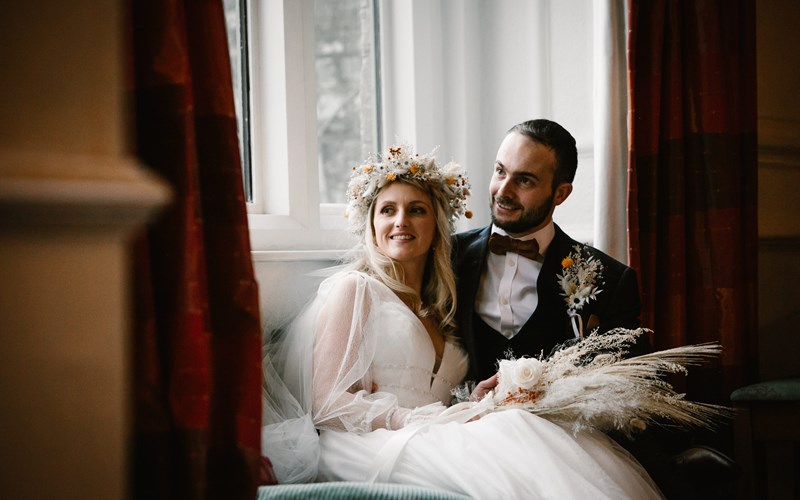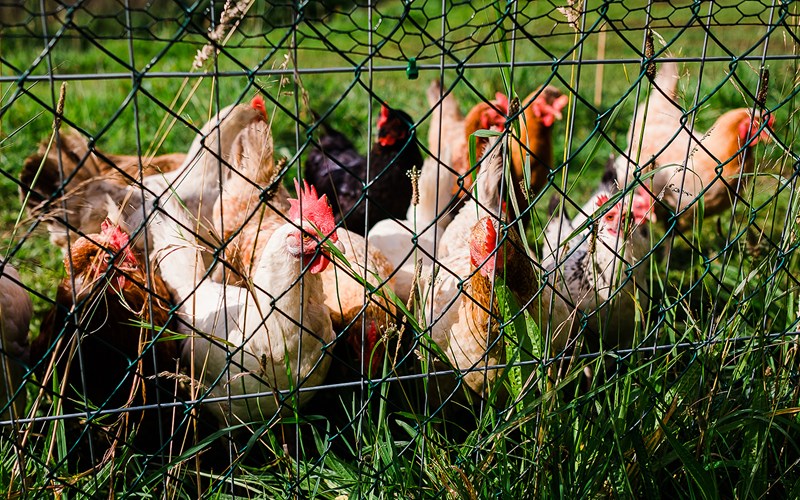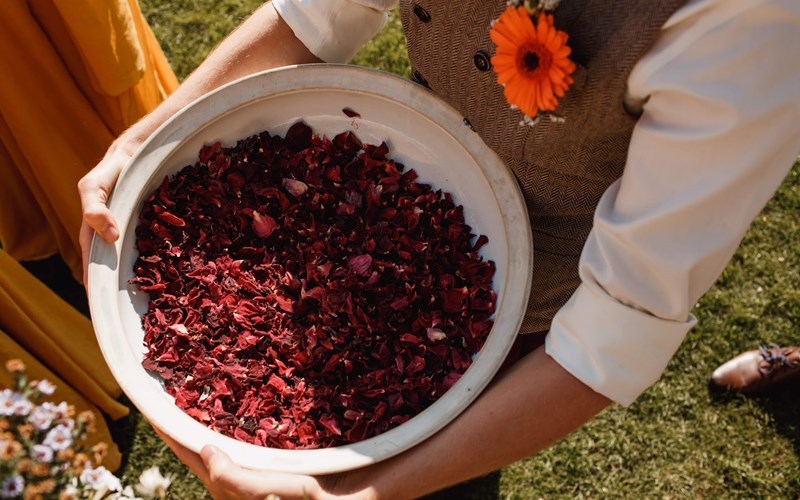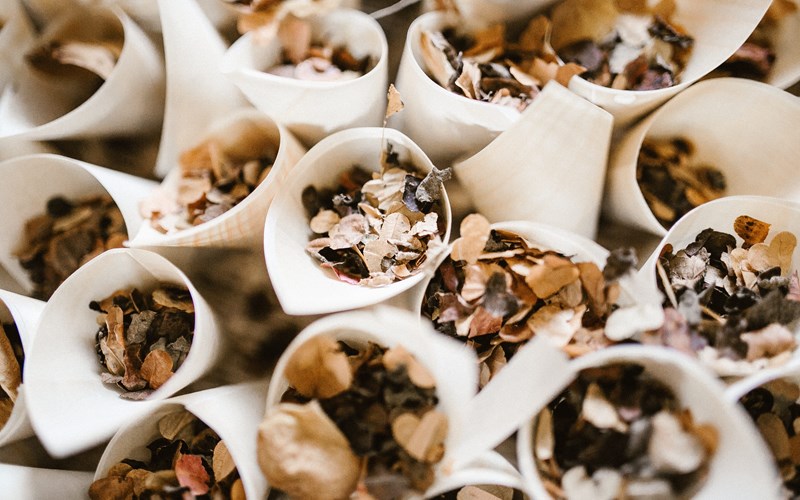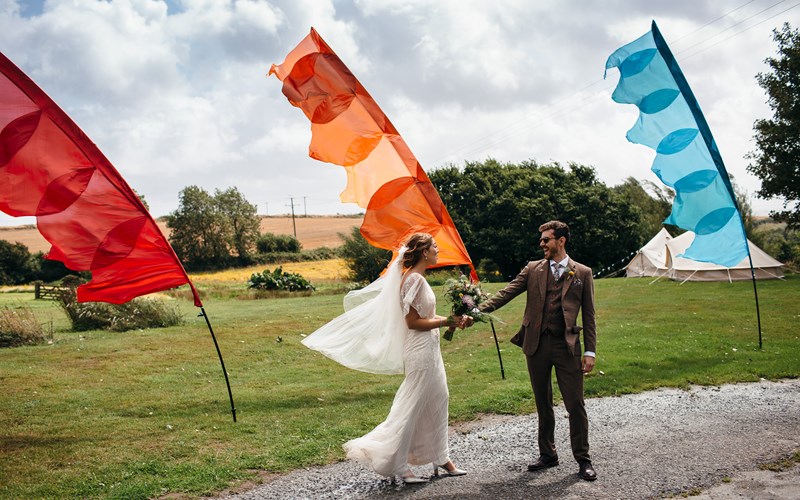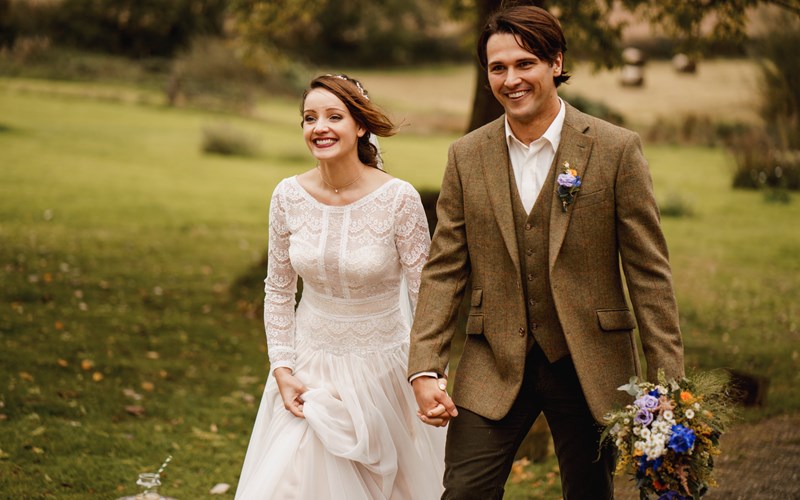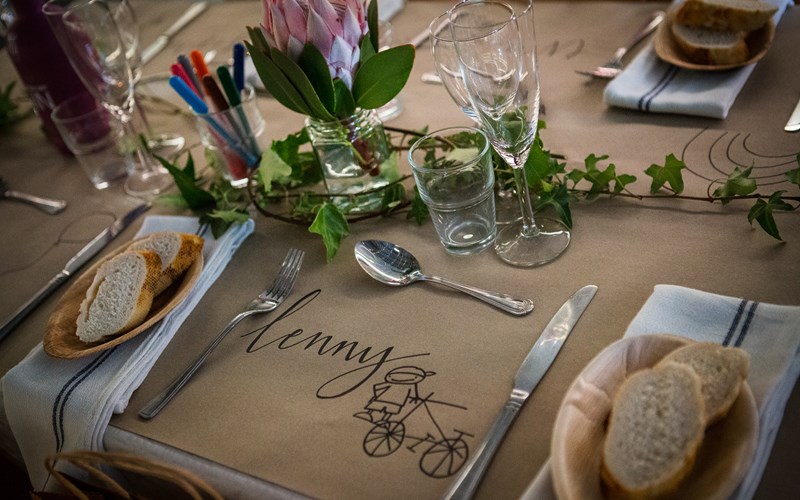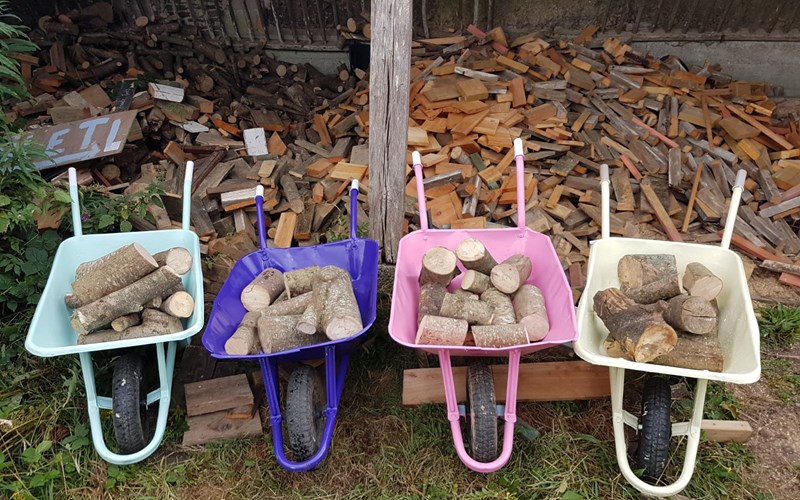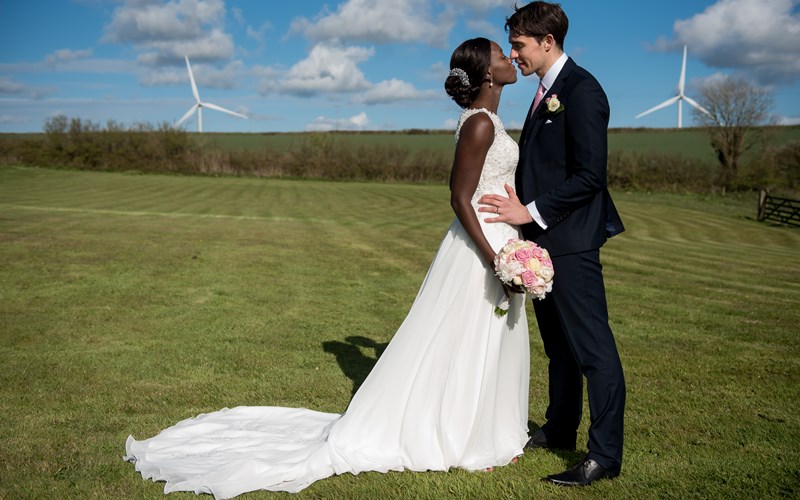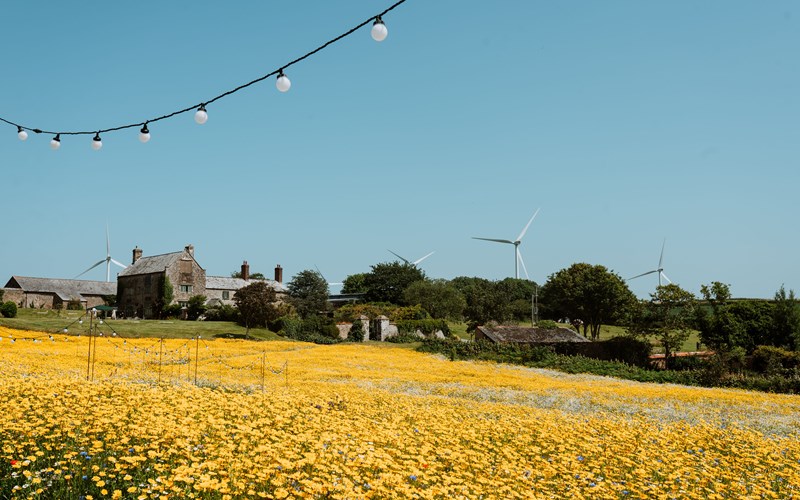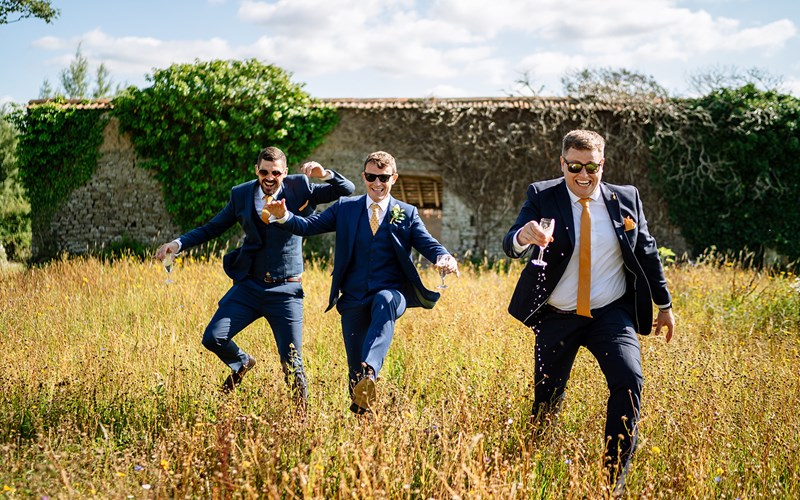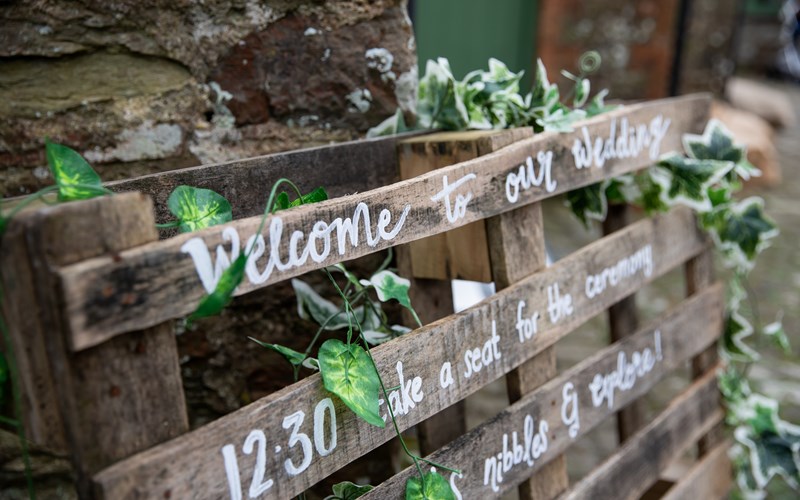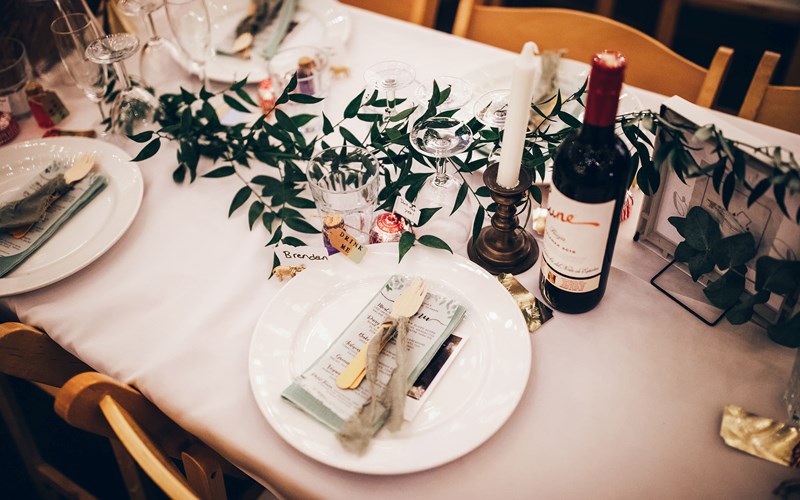 Ash Barton Event Suppliers
Looking for a place to party?
We'd love to hear from you.
Call Simon Daukes today on 07785 386 622