What to See at Crow Point, Devon
Crow Point is a quiet sandy beach at the southern end of the Braunton Burrows Nature Reserve and Saunton Sands. It's here that the sand curves around between the sea and the estuary and creates a sand spit 'point' where the Taw and Torridge rivers meet.
If you fancy a dog-friendly afternoon stroll for a couple of hours and some spectacular scenery along the way, the circular walk around Crow Point is well worth the effort. And it's only five miles down the road from Ash Barton too.
Take the toll road that leads up to Crow Point. It costs £2 but the car park there is free. Then from here, start your walk across miles of sandy beach and sand dunes. Look out for the remains of an old wooden trawler sitting in the sand as you come around the dunes, as well as the unmanned solar-powered lighthouse on the beach. From here you can see Instow, Appledore and a bit further on Lundy Island. Look out for migrating birds resting in the estuary too.
To get back to the car park, follow the path, cross over a couple of stiles and come back on to the boardwalk.
Our favourite things to do in Crow Point
Explore the lighthouse

Sand sledge on the steep dunes

Search for driftwood

Explore the wooden trawler

Birdwatching in the estuary
I knew we were going to have a good time, but I don't think I can explain how amazing and relaxing and fun this place is. The calming atmosphere of Ash Barton is magic.

Lisa and Neil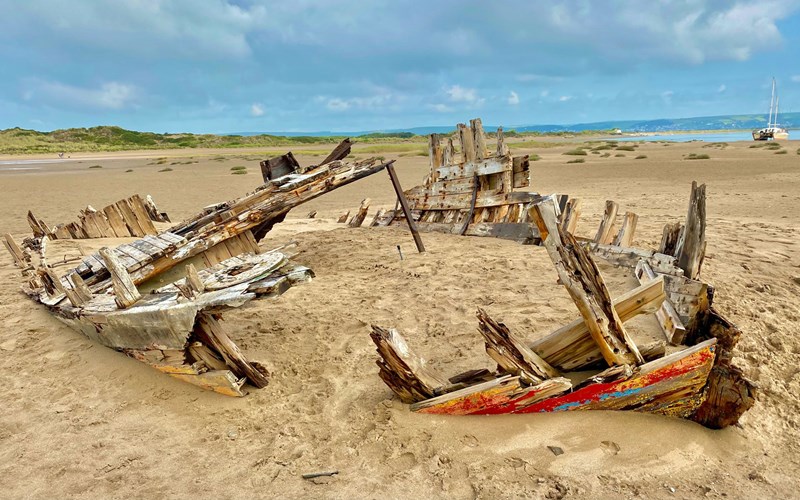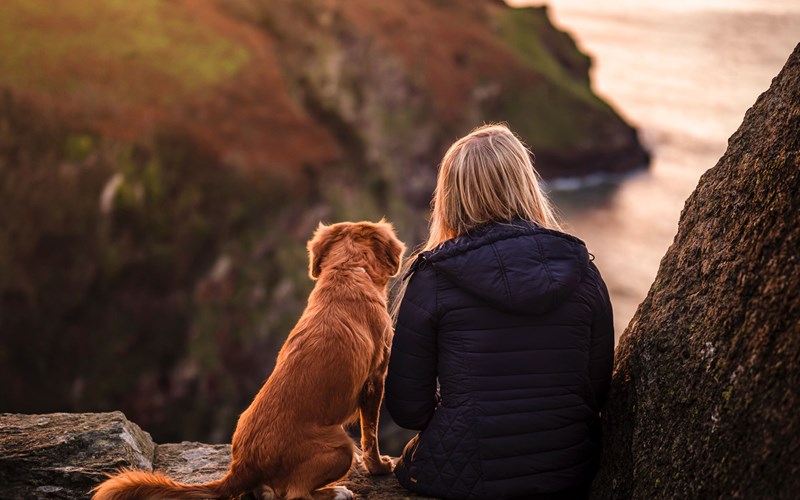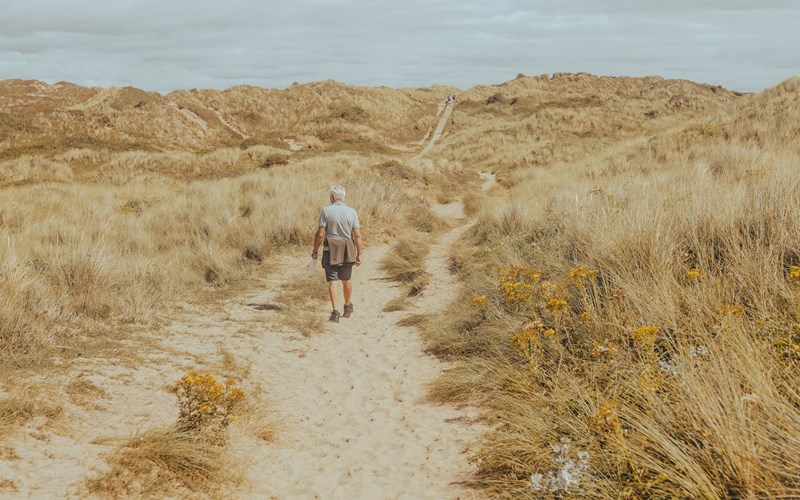 Ash Barton Event Suppliers
Looking for a place to party?
We'd love to hear from you.
Call Simon Daukes today on 07785 386 622