Things to Do in Combe Martin, Devon
Sitting on the edge of Exmoor National Park is the pretty little village of Combe Martin. It's well worth the 30-minute drive from Ash Barton if you enjoy dramatic coastal scenery and exploring rock pools.
Combe Martin lies within the North Devon Area of Outstanding Natural Beauty, so expect to see plenty of it. Just to the east of Combe Martin Bay are the impressive Hangman Hills with the highest cliff face in southern Britain. The Hills can be reached by following the South West Coast Path which runs through the village. Or wander down to Combe Martin's sandy beach. It has the best rock pools in Devon as well as lots of caves, secluded coves and secret inlets to explore. It's also the ideal spot to enjoy a bit of fishing, swimming or kayaking. Or take a stroll around the picturesque harbour before stopping off in one of the tea rooms for an afternoon cuppa. Combe Martin is popular with foodies too. There are plenty of delis where you can buy fresh local produce.
No visit to Combe Martin would be complete without a visit to the Wildlife and Dinosaur Park. There are plenty of real-life animals to look at including sea lions, wallabies and meerkats, as well as the famous animatronic dinosaurs which have an enclosure in the main area of the park. Check out the dinosaur museum too with its dinosaur egg nest.
And if you're in Combe Martin around May Day, be sure to look out for the Hunting of the Earl of Rone celebration. It's a pagan festival dating back to the early 16th Century. Thousands of locals and visitors get together to chase the 'Earl' through the streets of Combe Martin, who is mounted backwards on a donkey.
Our favourite things to do in Combe Martin
South West Coast Path
Combe Martin Wildlife and Dinosaur Park
Hangman Hills
Combe Martin Museum
Watermouth Castle
Kayaking and paddle boarding
The Pack of Cards Inn
Hunting of the Earl of Rone
Simon - Thank you so much. You have created something so special. We hope we did it justice and wish we could do it all over again. Jealous of those who have it yet to come!

Gen and Daniel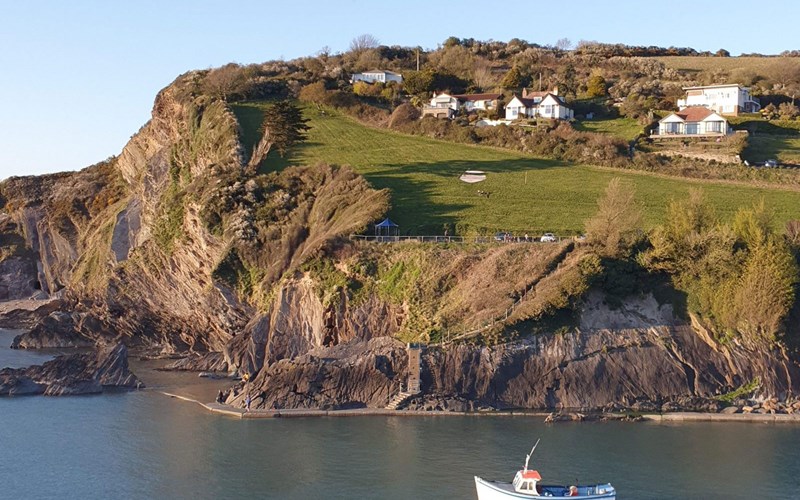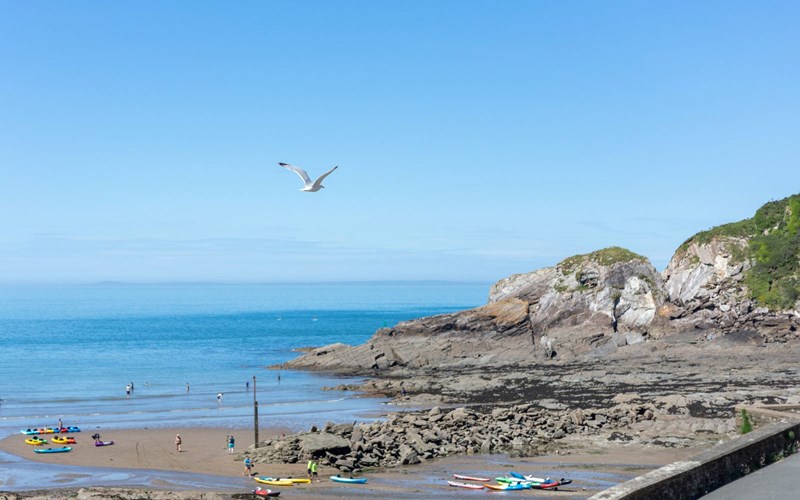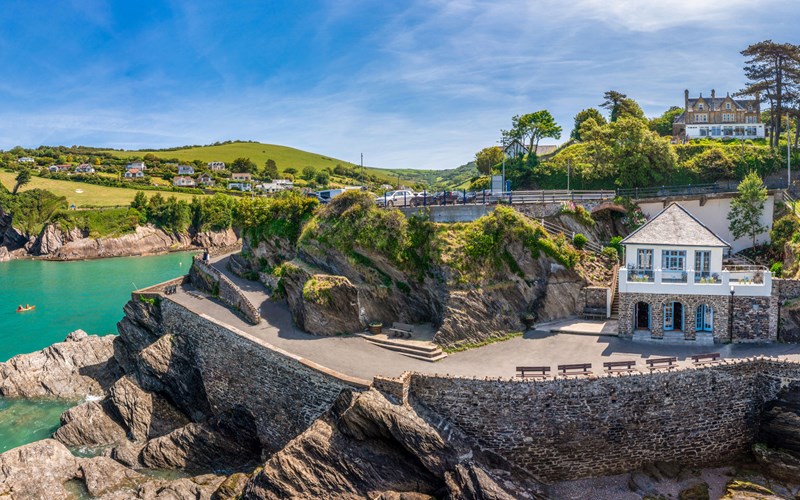 Ash Barton Event Suppliers
Looking for a place to party?
We'd love to hear from you.
Call Simon Daukes today on 07785 386 622