Spring Holidays in North Devon
After the cold and inclement weather of the winter months, now's the time to dust yourself down and enjoy the first holiday of the year: a spring holiday in North Devon. With the clocks marching forward, the evenings getting lighter and the temperature inching up a degree or two, now there's even more time to explore this glorious part of the world.
What to see in North Devon
To start with, head on down to the beach. Springtime is great for surfing and Croyde is always worth a visit for keen surfers. There's also plenty to do at nearby Woolacombe Bay too: build sandcastles, explore rock pools or just take a breezy walk along the beach and enjoy all that invigorating sea air.
Or how about a day out with the family at The Big Sheep Theme Park in nearby Bideford? In the pets' corner, kids get to stroke and hold a whole menagerie of animals including, puppies, chicks, rabbits, lambs and even miniature ponies. You can even watch a sheep race.
Springtime events
Nearby Ilfracombe holds a May Day celebration every spring which celebrates fertility and welcomes in the summer. Expect to see lots of dancing around the maypole. Anyone can watch the parade and you're encouraged to wear green.   
Or follow the Ilfracombe art trail which also happens every spring. Local artists and craftspeople open up their homes, studios and galleries to visitors, giving you an opportunity to buy local arts and crafts.
If you're taking a spring holiday in Devon around Easter time, look out for Easter egg hunts in the area too. Nearby Bideford and Barnstaple always have fun Easter activities.
And don't miss out on Marwood Hill Gardens in Barnstaple. Set over 20 acres, the gardens open again in March and the roses, wisteria, lilies and hydrangeas spring into life. The team room also serves an excellent Devon cream tea.
Spring at Ash Barton
Springtime is a lovely time of the year to be at Ash Barton. The wildflower meadow bursts into colour, the lambing season starts, and the trees are full of blossom, which makes it the perfect location for your North Devon spring holiday. 
Whatever the weather, there's always plenty to do at this time of the year. Or if you just want to wrap yourself up, sit by our fire pit and relax, that's perfectly ok too.
Thank you to Simon for sharing Ash Barton. And a big thank you to Henry and Steve for being on hand all weekend to make sure everything was done, and everyone was happy.

The Mallisons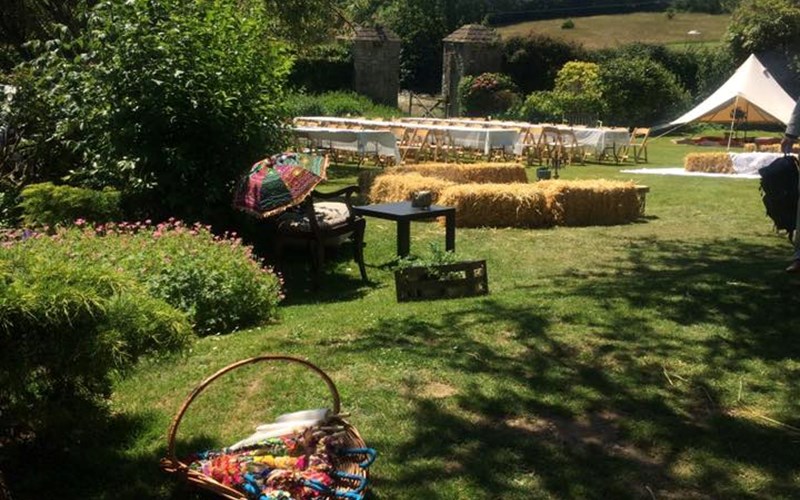 Looking for a place to party?
We'd love to hear from you.
Call Simon Daukes today on 07785 386 622