Planning Your Wedding at Ash Barton Venue in Devon, UK
We know there's a lot of planning involved when it comes to weddings and celebrations. So below are just a few of the things to think about if you're having an event at Ash Barton.
Book the registrar
Ash Barton is fully licensed for weddings. But you do need to book your own registrar or celebrant to carry out the ceremony. Make sure the registrar or celebrant is available before you confirm your wedding date.
Book the caterer
You can book anyone you like to cater your wedding or party. But take a look at our suppliers list for catering companies that have often worked at Ash Barton before.
There's a large catering kitchen at the back of the big party barn, with huge catering fridges and plenty of space for prepping.
And the drink
There's a bar area already set up in the big party barn. All you have to do is stock it and man it. Take a look at our suppliers lists for companies that do bar set-ups.
Organise the sleeping arrangements
If friends and family are staying over at the manor house, it's worth allocating bedrooms before everyone rocks up. All the bedrooms at Ash Barton are named, so it's easy to let everyone know where they'll be sleeping. Download a layout of the bedrooms. Or take a 360° tour.
There's also a large (27m x 23m) flat space at Ash Barton that's perfect for camping with a posh loos and shower block as well as a camper pamper room close by. Guests are welcome to bring their own tents. But you might want to hire bell tents or yurts instead. Look at our suppliers list for tent companies.
Organise the seating
There are 39 round tables and 34 trestle tables which sit eight people per table. There are also 220 chairs and 10 high chairs and everything is free to use.
How you organise the tables depends on how many guests you have and whatever layout you prefer.
Sort out the sound and lighting
The lighting for the big party barn and the dance floor is super easy to operate from the control panel and you can choose any colour you like.
Your DJ or band can use our sound system. Or they can bring their own Or you can Bluetooth your phone straight into our system and play your own tunes.
Also take a look at our Frequently Asked Questions page for more information and advice. And read How to Plan a DIY Wedding: The Ultimate Checklist.
We have all enjoyed a fantastic week. The house is perfect for children and grown-ups too! The games barn and pool were very popular and the youngest kids enjoyed feeing the hens. Thank you to Pete for making the week go smoothly. We'd all love to come back!

Webber family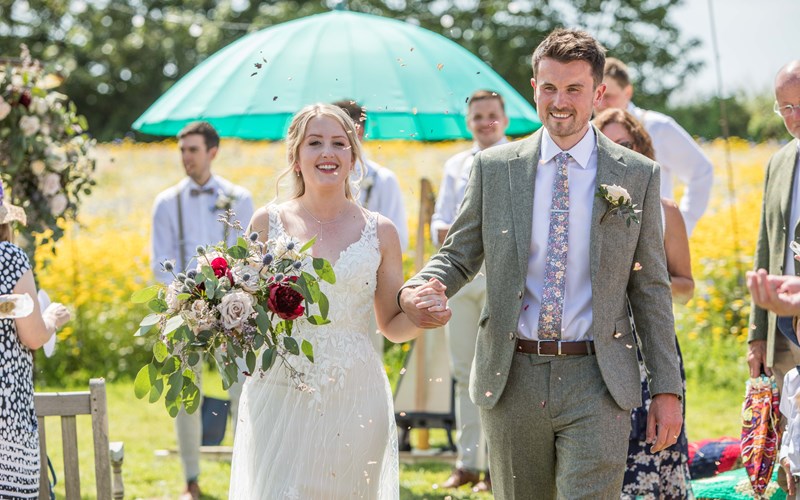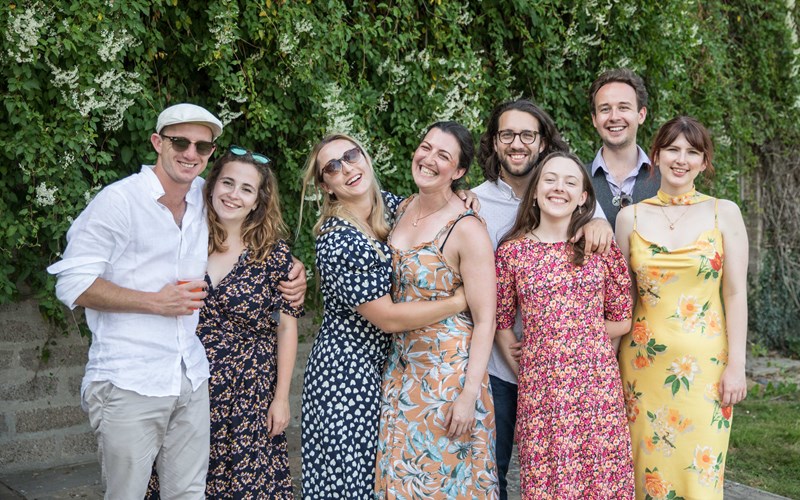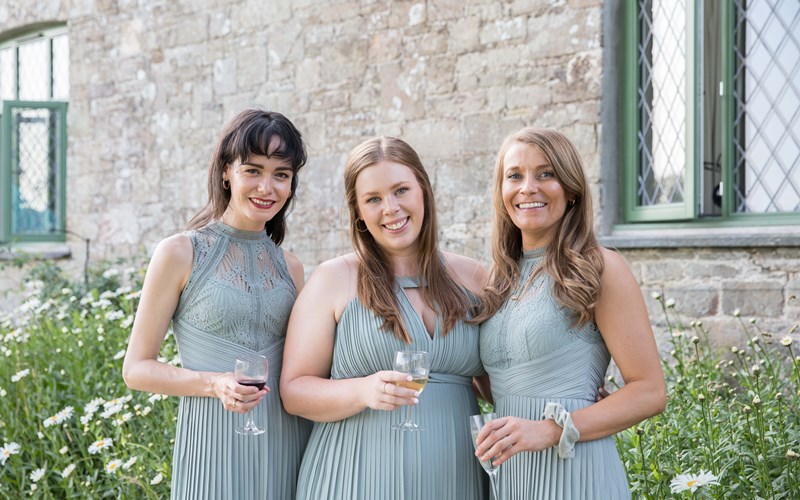 Looking for a place to party?
We'd love to hear from you.
Call Simon Daukes today on 07785 386 622